— duervation —
Who we are
The digitalisation and technologisation of the health sector are advancing at a rapid pace. Our start-up wants to contribute to the development of health technologies that really make everyday life easier for users. The focus is on the benefits for the users. We consult companies from idea generation to implementation. In addition, we offer research services and cooperation. Coaching for managers, scientists and people from the health sector, or women who want to deal with the topics of leadership or career, completes our service portfolio and thus contributes to innovation in the health sector.
Duervation has a broad-based and interdisciplinary team with extensive experience in the development and implementation of health technologies, in healthcare, in education and training for health professionals, and in science and research. Mona Dür is founder, managing director and health scientist. She is the expert for technology development and manages to explain the possibilities of new health technologies to users in her own language and to convey the true needs of users as requirements to developers. Wolfang Dür, sociologist, brings a system understanding of complex processes and organisations, such as hospitals, and his experience from implementation research. Anna Schnelzer, science communicator, makes the results of research projects usable for the target group and the general public.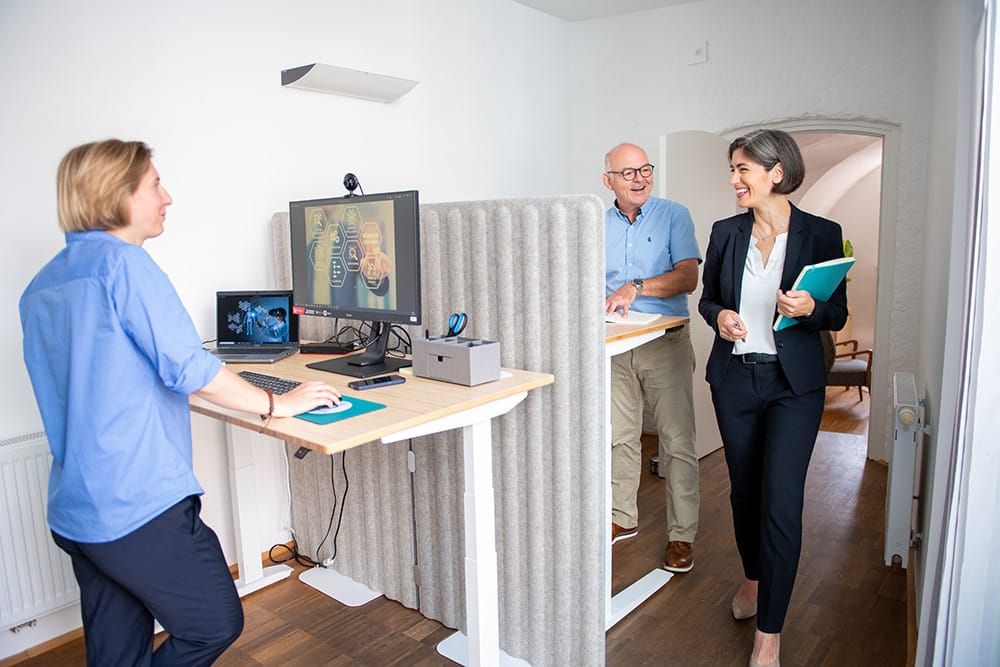 We promote HEALTH and well-being.
We enjoy COLLABORATING.
We EMPOWER persons.
We act SUSTAINABLY.
We work with JOY.
Book your free session now