How manufacturers of medical and health technologies and information systems develop groundbreaking products that go through the roof and really make life or work easier for users.
Get more clarity on the real needs of your target group and stand for health technologies that really make patients' lives and health workers' work easier.
Understand your target group's daily routines and processes and identify those product requirements that will help your health technology to make a breakthrough.
Use our step-by-step approach based on the design thinking method and develop innovative solutions that already solve tomorrow's problems.
How companies can significantly improve the lives of patients and health workers through the development and implementation of medical and health technologies and information systems.
Learn how new health technologies are implemented, adopted and readily used by the target group, without difficulty or delay.
Deepen the ability to take into account the perspectives of users, such as patients, their relatives and health workers, in product development and implementation.
Duervation has a broad-based and interdisciplinary team with extensive experience in the development and implementation of health technologies, in healthcare, in education and training for health professionals, and in science and research.
Mona Dür is the founder, managing director and health scientist. She is the expert for technology development and manages to explain the possibilities of new health technologies to users in her own language and to convey the true needs of users as requirements to developers. Anna Schnelzer, science communicator, makes the results of research projects usable for the target group and the general public.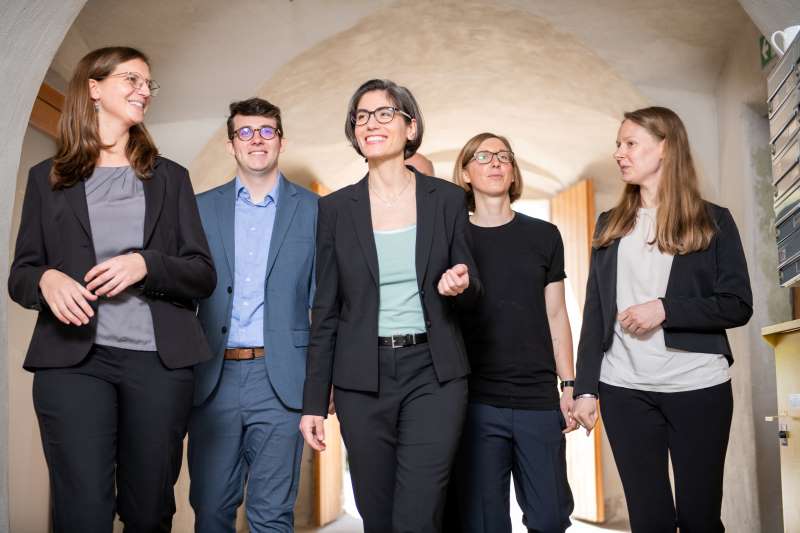 — Duervation —
How to apply
1. Fill out application form
2. contact and appointment


— Testimonials —
What others say
My cooperation with Mona Dür was very stimulating. Mrs Dür is very innovative, understands the needs and concerns of patients and their caregivers and involves them in her research and innovation projects. She was extremely efficient and focused in the execution of our common research projects and has gained exciting new insights in the field of neonatal medicine.
Mona Dür is an excellent scientist and an inspiring innovator in the education and health sector. She has developed, implemented and very successfully led a Master's programme at IMC Krems. She is always a highly valued discussion partner and source of inspiration in matters of strategic and operational orientation. She is a top performer and acts as a role model for women in research and practice in the health professions.
By the Smaragd research project, Mona Dür has built bridges within the company in addition to a representative research result.
The research project has provided impulses for exchange, based on which further developments are taking place at a level that would not have taken place without this impetus.
Mona Dür is highly appreciated in the academic world of Austrian´s health business. Experienced together with proficiency her projects are performed with accomplishment.